In case you missed it, Sunday night was the 67th iteration of the Primetime Emmy Awards, which honors the best TV shows of the year in several different categories. While the award  presentation is the "main event", the real action happens in the same place that it does on all Hollywood award shows: The red carpet.
Now, don't get us wrong. The staff at Jonathan's doesn't care much for dresses, clutch purses, or shoes (although we're all experts in buying them for our wives), but big time television actresses are known to wear some serious bling at the red carpet. Anyone wearing 28 carat diamond earrings is going to get noticed by our staff – keep reading to find out who it was! While there isn't nearly as many household names at the Emmys as there are at the Oscars, we still managed to find some incredible jewelry by the top brands of Hollywood.
These actresses wore the best jewelry from the 2015 Emmys!
Sofia Vergara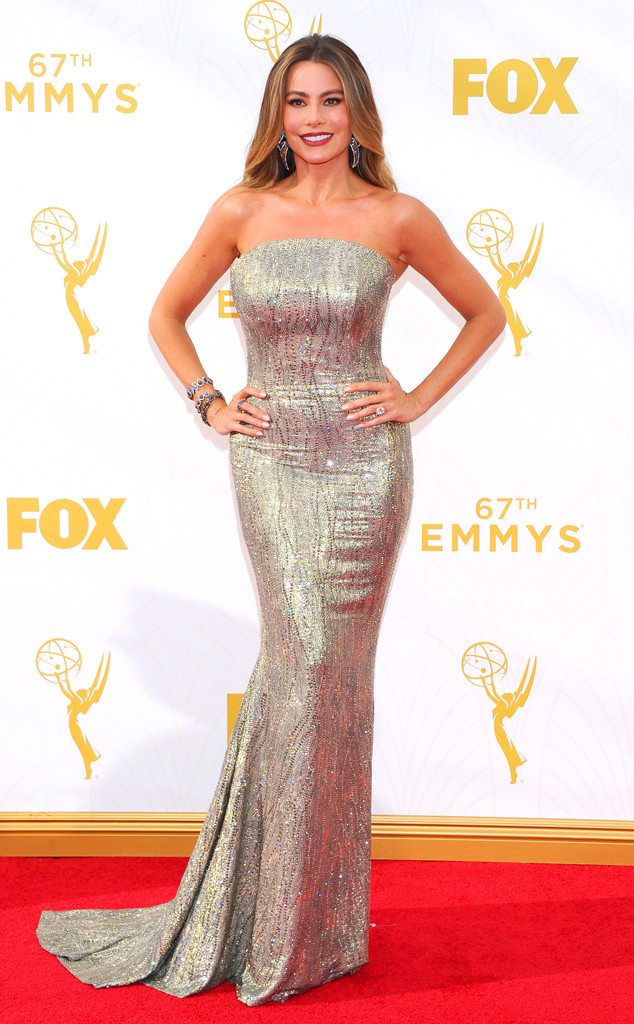 The Columbian-American actress is best known recently for her role as "Gloria Marie Ramirez-Pritchett" on Modern Family, but she originally made her name as a runway model and Univision host! Sofia is always stunning on the red carpet, and this year didn't disappoint. Sofia wore a set of champagne diamond earrings by Lorraine Schwartz Sunday night.
Sarah Hyland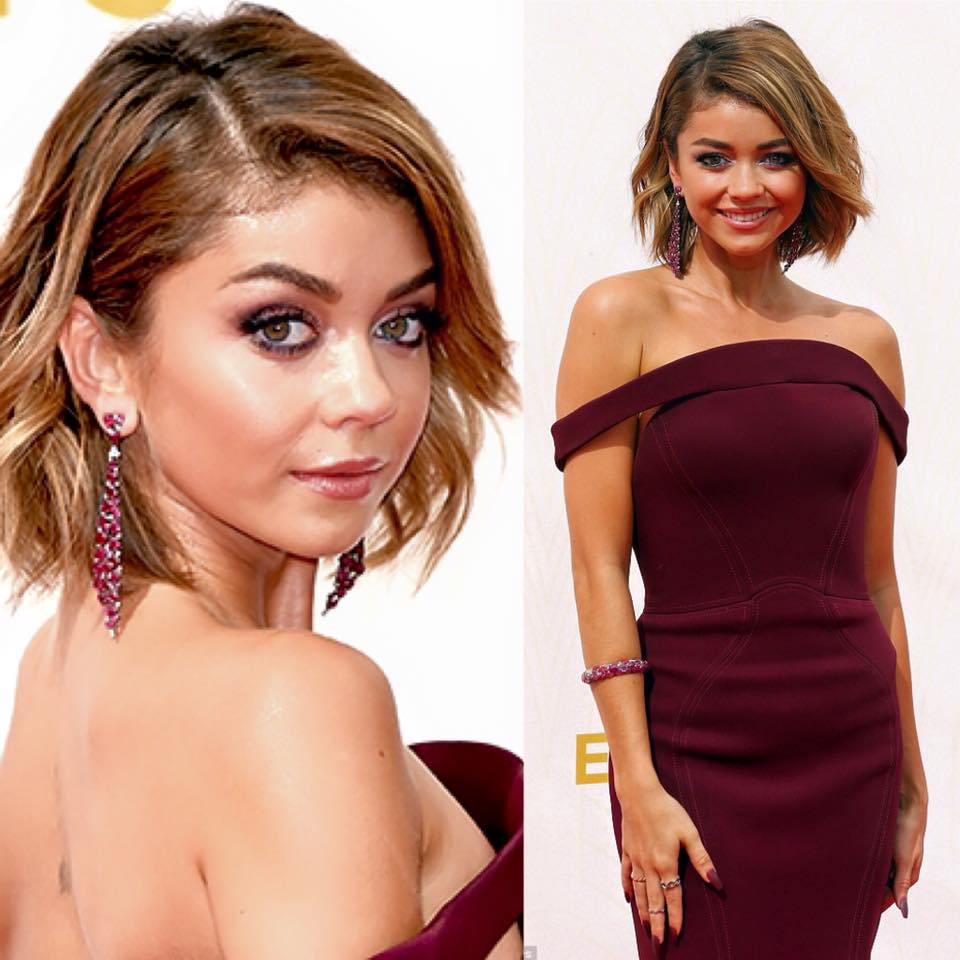 Also a fan favorite on Modern Family, Sarah Hyland got her acting start at the age of 5 years old, and has been in several movies and TV shows since. Fun fact: Sarah was in the cast of Scary Movie 5…pretty obscure right? Highland wore a set of ruby and diamond mesh earrings at the Emmys, as well as an OFIRA jewels ruby band.
Julie Bowen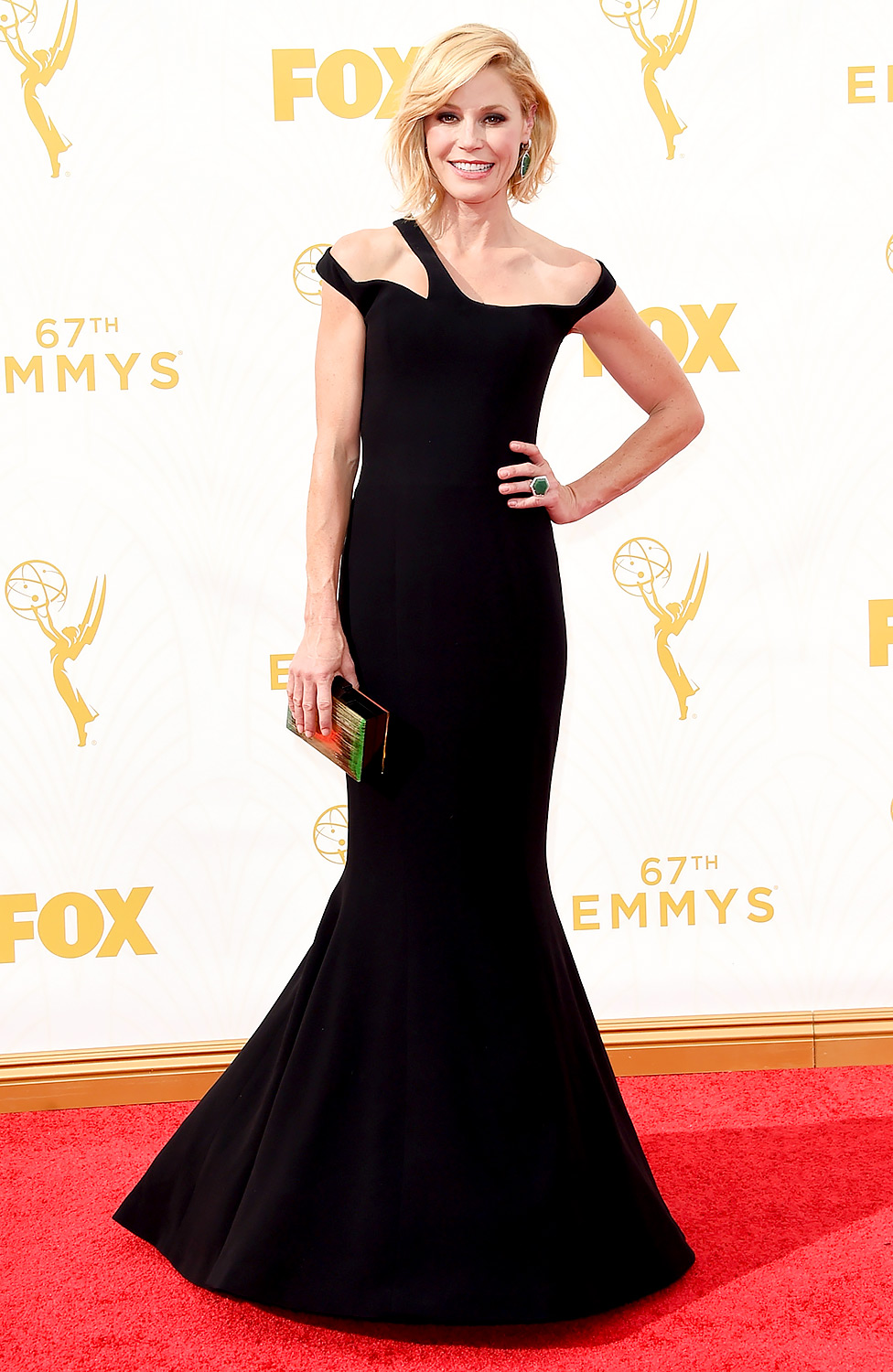 You might be thinking that this is a Modern Family post by this point! If you've never seen the show, it's actually really good and it wins a ton of awards at the Emmys…what else can we say? Before Julie Bowen played "Claire" on Modern Family, she was already well known for her role as Sarah Shepard on Lost among several other TV shows. Julie wore a set of Monica Vinader cocktail earrings to the award show on Sunday.
January Jones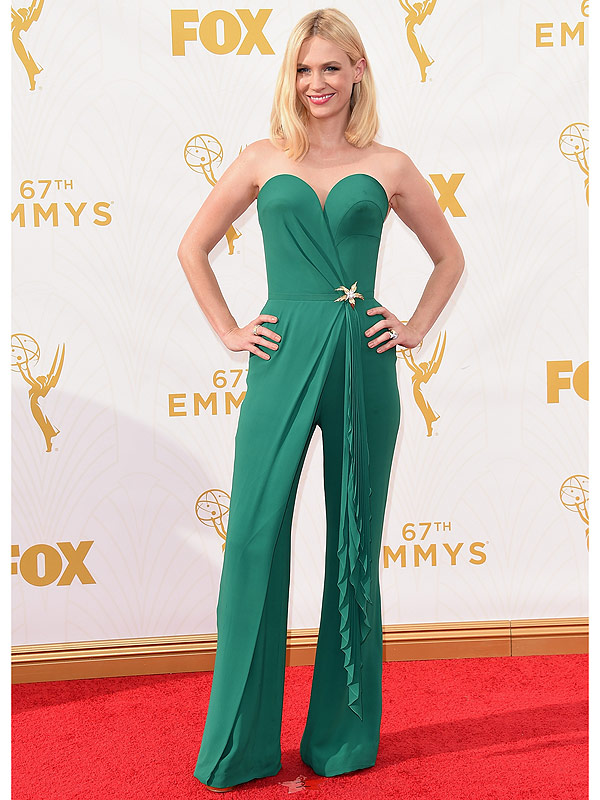 January Jones is known well for her role as Betty Draper on the series Mad Men from 2007-2015. While she was pretty conservative with her jewelry this weekend, anybody that makes the Maxim Hot 100 list (2002) is welcome on our blog. January sported a $15,000 Tiffany and co. gold brooch on the red carpet.
Julia Lous Dreyfus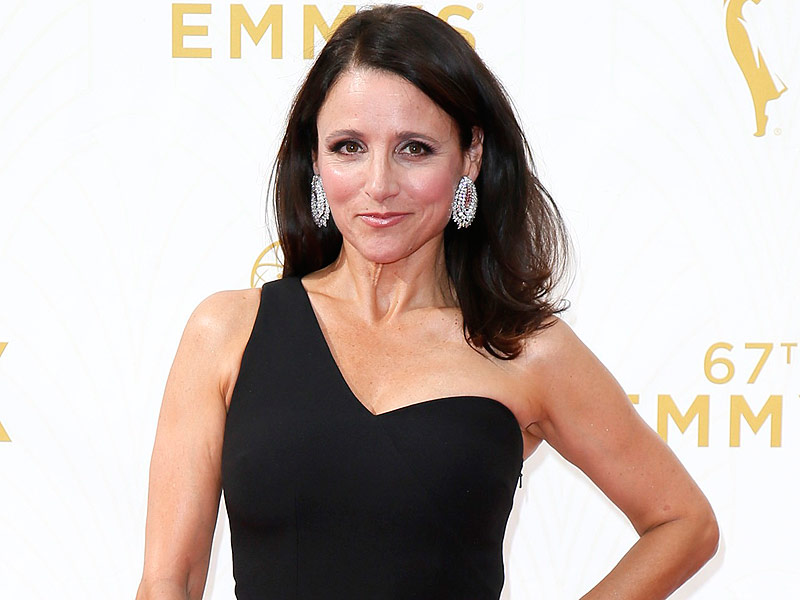 Who else would have the most expensive jewelry at the award show? Julia Lewis Dreyfus has an estimated net worth of $200 million dollars, most of which came from the famous Seinfeld series that ran from 1989 to 1998. She sported a 28.78 carat diamond set of earrings, as well as a 50 carat diamond bracelet.
Did you like any jewelry that you saw from the Emmys?
If so, we can make it or find any variation that you would like. We commonly get requests for popular jewelry styles from these award shows, and can create many of the same styles at a fraction of the cost! Make an appointment with Jonathan's Fine Jewelers today and get started on the jewelry of your dreams.
Be sure to like our page on Facebook, follow our latest jewelry posts on Twitter, or see what the Jonathan's team is up to on our personal Instagram accounts: